Stage design & Live Visuals to follow the poet Joshua Madalitso Chiundiza from Harare in Zimbabwe & the Swiss music producer Yann Longchamp produced by SHAP SHAP during Antigel Festival in l'Abri – Geneva – fev2022.
Installation builded with the wonderful Gautier Teuscher, Léo Marussich and Alex Howling. thanks a lot to them, Rares Donca, Fabio Jaramillo for the welcoming and happiness Huge thanks to Yann for the invitation.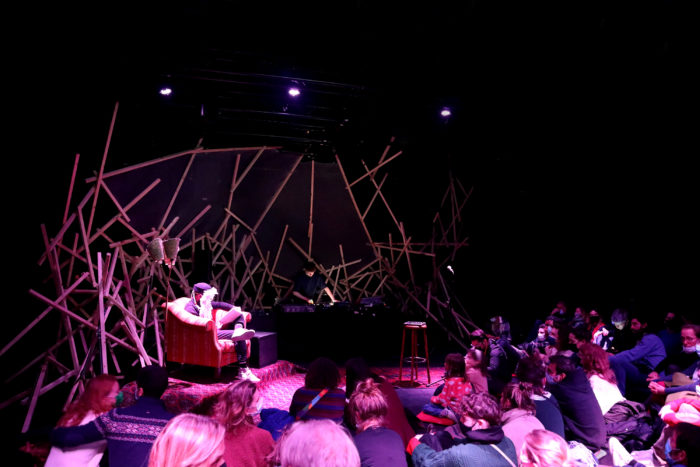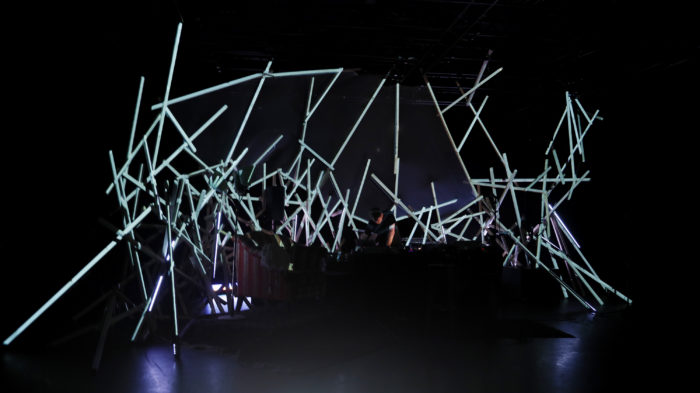 A meeting between Harare and Geneva, mixing mbira, chimurenga and sungurra music, euro-electronic rhythms and hip-hop flow.